Posted by

Risk Management Partners Insurance Agency

on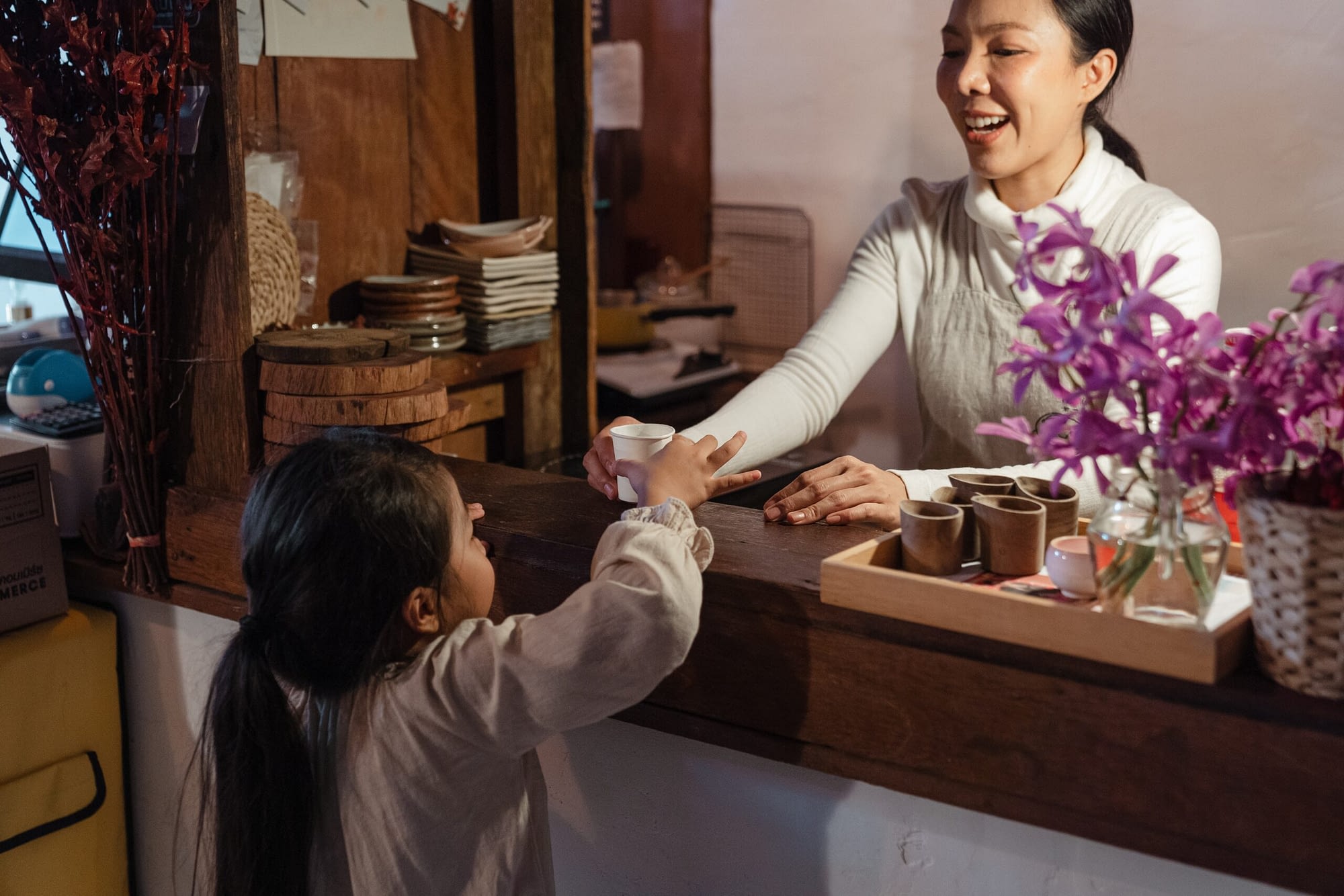 Running a business is not just about the bottom line. It's also about creating an environment that welcomes everyone, including families with children. If your business is child-friendly, you're not only more likely to attract new customers but also retain talented employees who appreciate your family-oriented approach. Being child-friendly isn't about having a massive play area or an on-site daycare; it's about creating an atmosphere where parents feel comfortable bringing their kids along.
Here are some practical ideas to make your business more child-friendly:
Put fragile items out of reach: To keep curious little hands from grabbing and possibly breaking things, store fragile items higher up on shelves. It's a simple step that makes a big difference.
Create a kid's corner: Setting up a small table and chairs in your reception area or storefront can be a game-changer. Add coloring books, crayons, storybooks, toys, or even a small television with a video on a continuous loop. This can keep children entertained while their parents shop or do business with you.
Respect and kindness: Whether you're dealing with customers or employees, treat their children with kindness and respect. Acknowledging that kids are an important part of their lives goes a long way.
Offer flexible work schedules: If it's feasible, offer flexible work schedules for parents of school-age children. It allows them to balance work and family life more effectively.
Healthcare benefits: Consider providing healthcare benefits not only to your employees but also their spouses and children. This can be a significant incentive for potential employees and shows that you value their family's well-being.
Child care services: Whenever possible, provide access to child care or daycare services. This makes your business more attractive to quality employees who might need these services.
Create a parent-friendly space: Having a dedicated break room or a safe area for parents with newborns or young children can be a game-changer. They can have privacy to feed, change, and tend to their children without feeling rushed or uncomfortable.
Ensuring that your business is child-friendly is a great start. But it's equally crucial to have the right insurance coverage in place to protect your business from potential claims, lawsuits, or legal actions related to children.
For instance, if a child gets injured while at your business, or if an employee claims you didn't comply with family leave laws, are you fully protected? Do you have the financial means to cover medical expenses related to on-site injuries? What if a child's actions result in substantial damage to your property or equipment? Without adequate business insurance, you might face significant financial losses.
We can provide your business with various insurance policies and plans that extend benefits to your employees, their spouses, and children. Our goal is to help you ensure you're well-protected while managing costs effectively. If you'd like an agent to review your existing policy and discuss options to enhance your coverage and reduce costs, please don't hesitate to contact our local agency. We're here to assist you at your convenience.
Filed Under: Business, Independent Agency
|
Tagged With: business insurance, child friendly, colorado agent