Posted by

Risk Management Partners Insurance Agency

on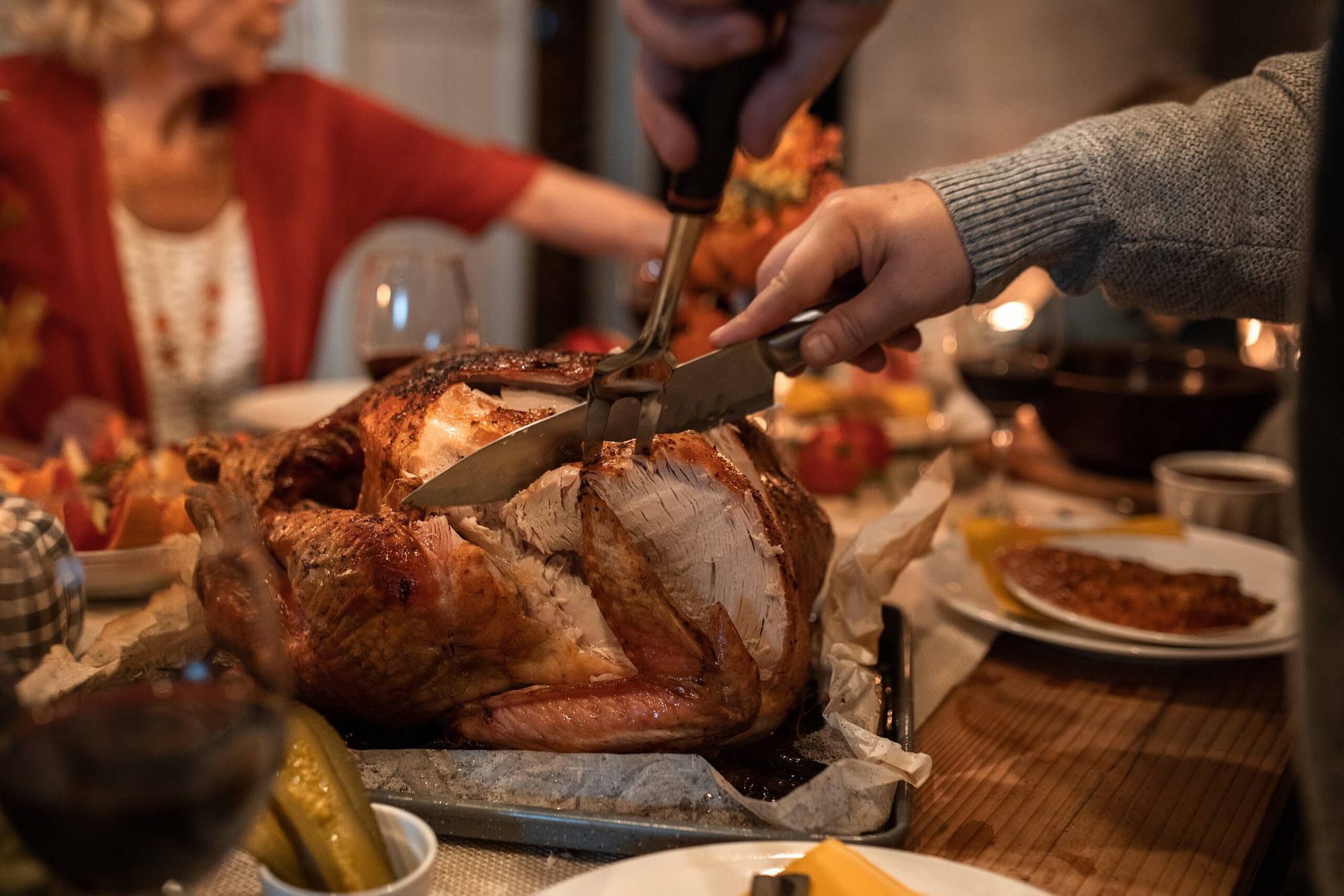 With Thanksgiving fast approaching, I thought I would take some time to share some of our office's favorite Thanksgiving recipes!
Lauren's Spiced Red Wine Cranberry Sauce
1 package of fresh cranberries
Zest of 1 naval orange
Juice of 1/2 naval orange
2 full slices of orange
2 teaspoons of lemon juice
Zest of 1 lemon
1 cup of sugar
2 Cinnamon sticks
1 cup of red wine (I use Zinfandel!)
1 cup of water
1/4 tsp of black pepper
1 tsp ground cinnamon
1 tsp of ground ginger
1/2 tsp of ground cloves
1/2 tsp of cardamom
In a medium saucepan over medium heat, bring water, sugar and cranberries to a boil.
Once cranberries are soft and popped, add lemon and orange juices.
Once reduced, add red wine, spices, zests, and slices of orange.
Once thick and reduced, turn off heat and enjoy.
Robert's Chicken Buffalo Ranch Dip
2 8oz. blocks of plain cream cheese, softened
1 ranch packet (made with instructions on back)
Shredded chicken
1 cup Frank's hot sauce
1 bag of cheddar cheese
1 green onion
Preheat oven to 350 degrees.
Using a rotisserie chicken, shred chicken with a fork
Make the ranch dressing according to packet instructions.
In a bowl, mix softened cream cheese, ranch, hot sauce.
Add shredded chicken and half the bag of cheddar cheese. Mix.
Pour mixture into an 8×8 baking dish.
Sprinkle remaining cheddar cheese over the top.
Bake at 350 degrees for 30 minutes.
Once finished, top with green onions as a garnish.
Amanda's Calabacitas
1 can of sweet corn
1/2 red onion, diced
1 zucchini, diced
1 finely diced jalapeño
2 cloves of garlic
1 tomato, diced
Drizzle olive oil in a pan over medium heat. Add onion and garlic. Cook until fragrant. One or two minutes.
Add the rest of the chopped vegetables and stir until softened.
Season with salt and pepper.
Once finished, top with fresh diced tomatoes.
Rachel's Easy Cranberry Sauce
12 oz fresh cranberries
1 cup of white sugar
1 cup of orange juice
Dissolve sugar in the orange juice in a medium saucepan over medium heat
Stir in cranberries and cook until they start to pop, about 10 minutes.
Filed Under: blogs
|
Tagged With: holiday recipes, thanksgiving