Posted by

Risk Management Partners Insurance Agency

on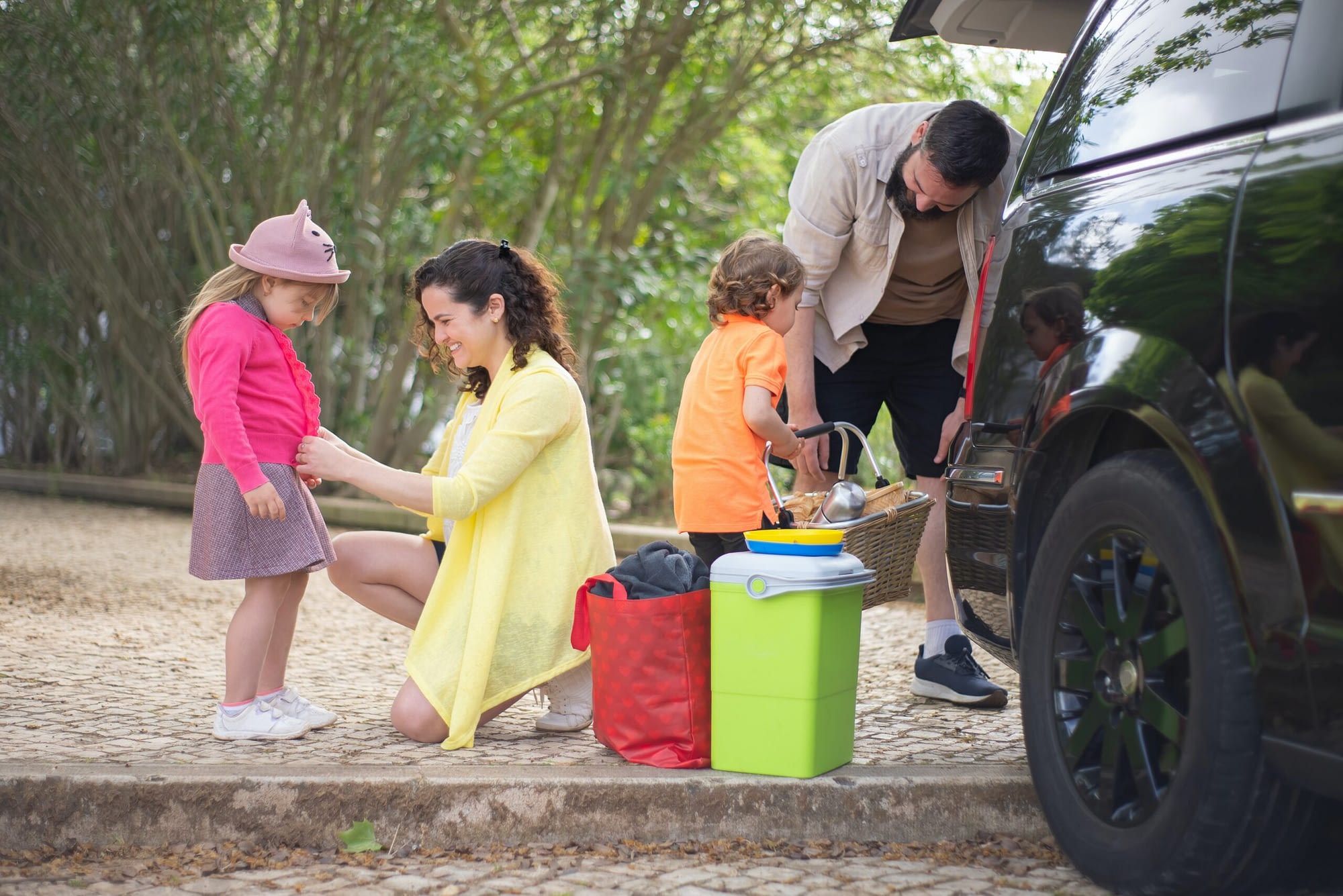 Life is full of exciting chapters, and one of the most exhilarating is when your family starts to grow. Whether you're welcoming a new baby or your kids are getting older and need more space, finding the right car to accommodate your growing family is an important decision. Let's dive into some key considerations to keep in mind as you embark on the journey of choosing a new family car.
1. Space matters: As your family expands, so does the need for space. Look for a car that provides ample seating for everyone, with enough legroom and headroom to keep everyone comfortable during those longer rides. Consider whether you'll need extra seats for carpooling or transporting friends and relatives. Not all cars have enough space for infant seats, so do your research before purchasing!
2. Safety first: Safety is paramount, especially when you're transporting your loved ones. Research the car's safety features, including airbags, anti-lock brakes, electronic stability control, and advanced driver-assistance systems like lane departure warning and automatic emergency braking. Look for cars with high safety and crash ratings from reputable organizations.
3. Child-friendly features: If you have young children, consider features like rear-facing car seat compatibility, LATCH system (Lower Anchors and Tethers for Children), and built-in sunshades to protect them from harsh sunlight. Also, check if the car has rear door child locks and window controls.
4. Storage solutions: Growing families come with a lot of gear–strollers, diaper bags, sports equipment, and more. Look for a car with ample cargo space and easy-to-fold seats that allow you to adapt the space as needed. Roof racks and under-floor storage can also come in handy.
5. Fuel efficiency: Family life can involve a lot of commuting, so fuel efficiency matters. A car with good gas mileage or hybrid/electric options can help you save money on fuel in the long run.
6. Entertainment options: Long drives can sometimes test the patience of young passengers. Built-in entertainment systems like rear-seat DVD players or touchscreen displays can keep kids engaged and content.
7. Easy entry and exit: Getting kids in and out of the car can be a workout, so consider a vehicle with wide-opening doors, low step-in heights, and seats that are easy to access.
8. Budget-friendly: Your budget plays a significant role in your decision. It's essential to find a car that fits your financial situation without compromising on safety or comfort. Don't forget to factor in costs like insurance, maintenance, and fuel.
9. Test drives are key: Don't rush the decision. Take your time and schedule test drives for the cars you're interested in. This will give you a feel for how the car handles on the road and if it meets your family's needs.
10. Future-proofing: As your family continues to grow and evolve, think about the car's longevity. Will it still meet your needs in a few years? Flexibility and adaptability can be valuable as your family dynamic changes.
11. Reviews and recommendations: Before making a decision, read reviews from other parents who have purchased the same car. Their experiences can provide valuable insights into how well the car functions as a family vehicle.
12. Insurance considerations: As you explore new car options, remember that insurance costs can vary depending on the make and model. Contact your insurance provider to get quotes for the cars you're interested in to ensure they fit within your budget.
Choosing a new family car is an exciting process that involves thoughtful consideration of your family's current and future needs. By taking the time to research, test drive, and weigh your options, you'll be better equipped to make a decision that's right for your growing family. So, buckle up, and get ready to embark on new adventures together in a car that's perfect for your family's unique journey!
Filed Under: Car Insurance, Driving